Oléron Island, the luminous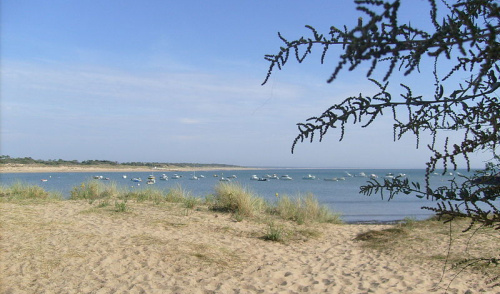 The biggest island of the Atlantic Coast will seduce every one thanks to its wild charm between dunes, forests and beaches. Enjoy your stay on the island to discover the fifteen villages and local products.
Oleron island offers plenty of landscapes on its land: wide natural spaces studded with citadelles, churches… On the footprints of Vauban, visit citadelles of Brouage and Château d'Oléron. Go beyond the sea to Boyardville to get close to Fort Boyard. You can also admire it from Chassiron and its famous lighthouse.
Enjoy your time on Oléron Island, with numerous beaches to have fun with your family. Entertain yoursef with many activities such as: sand yacht, surf or sailing. The go to adventures parks among the trees. Discover pine forests thanks to market out paths and cycling ways of Oléron. You'll be astonished by the wildlife of the swamp of birds, of Dolus and Grand- Village's Port des Salines.
Discover our selection of most beautiful and luxury campsites in Poitou-Charentes
Crédit photo: Cobber17 - Anse de la Perroche à Oléron