The quest for comfort and well-being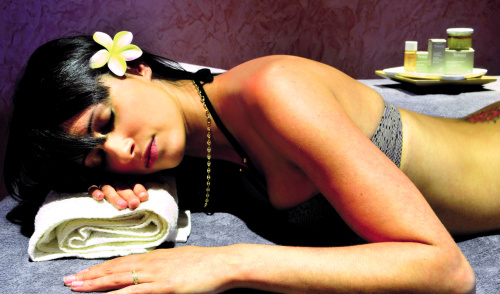 Alongside the fun bathing areas for children, balneotherapy is now becoming a major trend on our campsites.
From personal Jacuzzis to an ultra-modern balneotherapy centre covering 600 m2, you might wonder just how far the campsites will go in the quest for comfort and well-being.
Some establishments like Le Sérignan-Plage (Hérault, French département no. 34), which is unique in Europe with its exceptional treatment area (a 2800 m² outdoor balneotherapy area in Greco-Roman inspired thermal baths), or Le Fief (Loire-Atlantique, 44) and Le Parc des Alicourts (Loir-et-Cher, 41), with their treatment and massage booths, blazed a trail a few years ago.
Admittedly, most campers don't choose this type of holiday just for the balneotherapy, but when it's on offer, everyone appreciates the benefits of a package which includes a spa, Turkish bath, sauna and Jacuzzi. More and more campsites are now offering one or more facilities of this kind, surfing the well-being and fitness trend. Pampering and hot tubs - sounds pretty good to us!