Fréjus, the "Pompeii of Provence"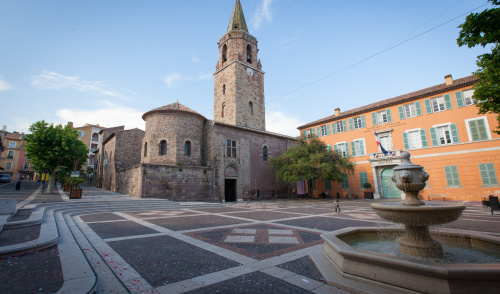 Fréjus, in the Var department, is a popular tourist destination on the Côte d'Azur. The town is one of the most popular resorts in south-east France, with a host of beaches including those at Saint-Aygulf, Base Nature François Léotard and along the Boulevard de la Libération.
Fréjus welcomes you to an environment with a strong heritage, but also rich in architecture and history.
A very rich and prosperous trading port in ancient times, the town is known for its many Gallo-Roman remains, its bishopric dating back to the 4th century and its Venetian-style buildings constructed in the early 20th century.
Fréjus is also a centre for art and culture, with numerous museums including the Musée de la Marine, the Musée archéologique and the Musée d'histoire locale.
Fréjus lies at the heart of Provence and its sumptuous landscapes. Whether from a historical, architectural or gastronomic point of view, this region is full of wonders and will give you a complete change of scene with its colours and scents.
Head to the François Léotard nature reserve in Fréjus, a genuine area of freedom where you can enjoy your favourite activities in complete safety. You'll need the whole day to enjoy the immense forest that covers half the town. Part of the forest lies in the Estérel massif, giving you the chance to admire the sea or the hinterland from Mont Vinaigre. And don't forget to take a walk around the Villepey lakes, one of the few Mediterranean lagoons where you can observe migratory birds, near the seaside resort of Saint-Aygulf.
Provence also has a rich culinary heritage. Take a stroll through the town's many markets and enjoy the fresh, local produce, sun-drenched seasonal fruit and vegetables and Mediterranean fish on offer. Taste a local speciality on one of the many terraces between the port and the historic town centre.