Oleron Island and its gourmets'delights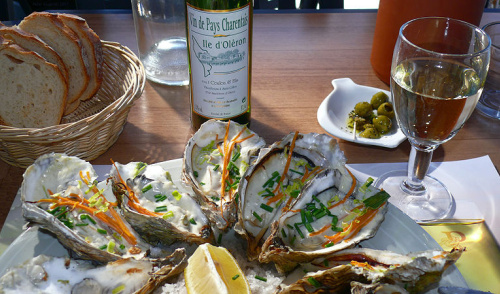 Leisure and nature are not the only point of interests of tourists on Oléron Island. Your stay in a campsite on the island will also allow you to discover gastronomy of atlantic coast.
Its location allows Oléron Island to be one of the first bassin of oysters in Europ. You'll be delighted by the taste of these oysters and other seafood coming from the Atlantic Ocean : shwrimps, mussels, fishes which come with delicious sides and other fruits.
Fleur de Sel, coming from the Oleron's salterns will spice your plates. Let's be seduced by an eglad of mussels with a flow of local alcohol : Cognac, Pineau or even Vin des Charentes.
Crédit photo: Peter Gugerell