Palmyre's zoo, Familial adventure !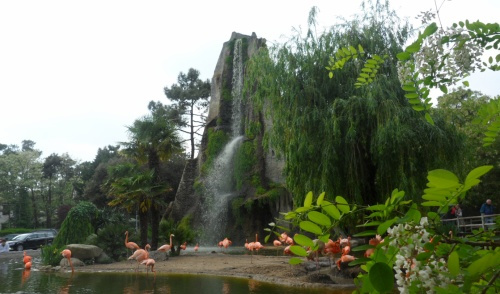 La Palmyre's zoo should be part of your vendean holidays ! Located in The Mathes Forest, La Palmyre is one of the most famous zoo in Europ. Well integrated since its opening in 1966, its 18 hectares invite you to adventure !
During your 4 kms course, discover thousands of animals (more than 100 species). La Palmyre focuses on the well being of its boarders and guests. Animals are well treated and educated. Between mammals birds and reptiles, enjoy the parrots and sea lions shows and then discover gorillas, Chimpanzees and orangutans.
Palmyre's zoo offers delighted famillial walks, next to Royan's dunes. Through the pines, enjoy a environment adapted to different species. You'll maybe be the witness of one of the various births in the park. Theses various births are the proof ot this Zoo's way of life which favor animals well being.
Crédit photo: Dimimis