The sea, whichever way you want it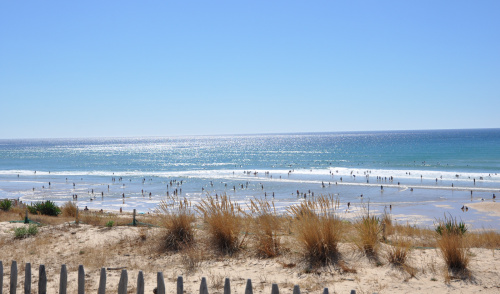 Geographically speaking, the fact that the sea in Aquitaine is the Atlantic Ocean is indisputable. Yet thinking of it solely in those terms is doing it a huge injustice as it offers so many opportunities depending on the holiday destination you choose. Here's the proof!
From the north to the south of the region, over roughly 350 km, the Atlantic has many different facets. Alternately calm and caressing for those who love sunbathing and swimming with the family, it can be more savage for surfers, windsurfers and other thrill addicts. The choice is yours!
The Ile de Ré: jewel of the Atlantic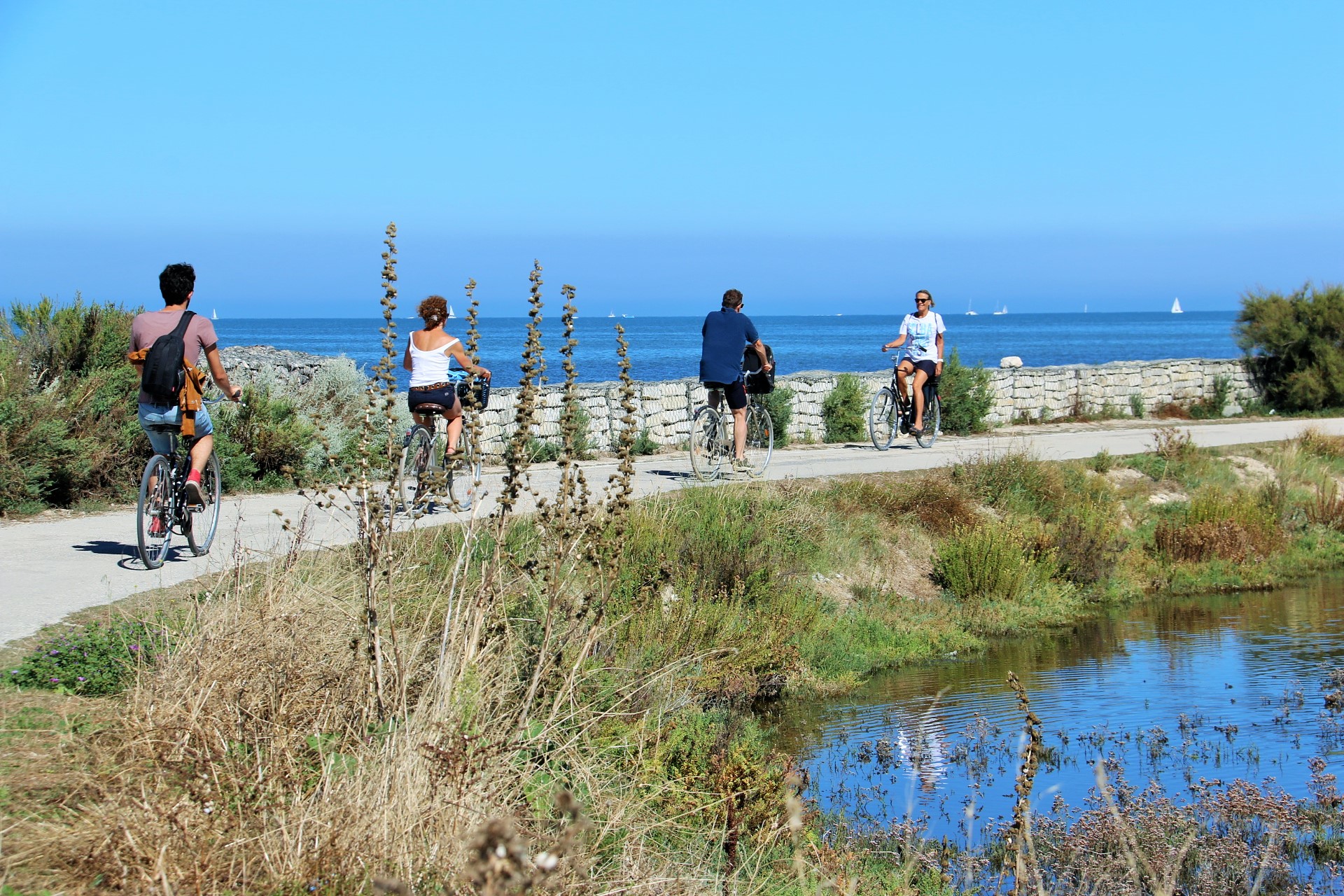 Imagine a haven of peace, out in the ocean, bathed by a warm current which guarantees it a mild climate all year round. Then imagine an 85 km² island criss-crossed by cycling trails. Finally, imagine landscapes which change completely after just a few kilometres. There in a few brushstrokes is a portrait of the Ile de Ré. Once you're there, you have the choice of around fifty campsites, sufficiently well spread out so that you can hang up your car keys for the whole holiday and use a bicycle to explore instead.
Arcachon Bay: the other little sea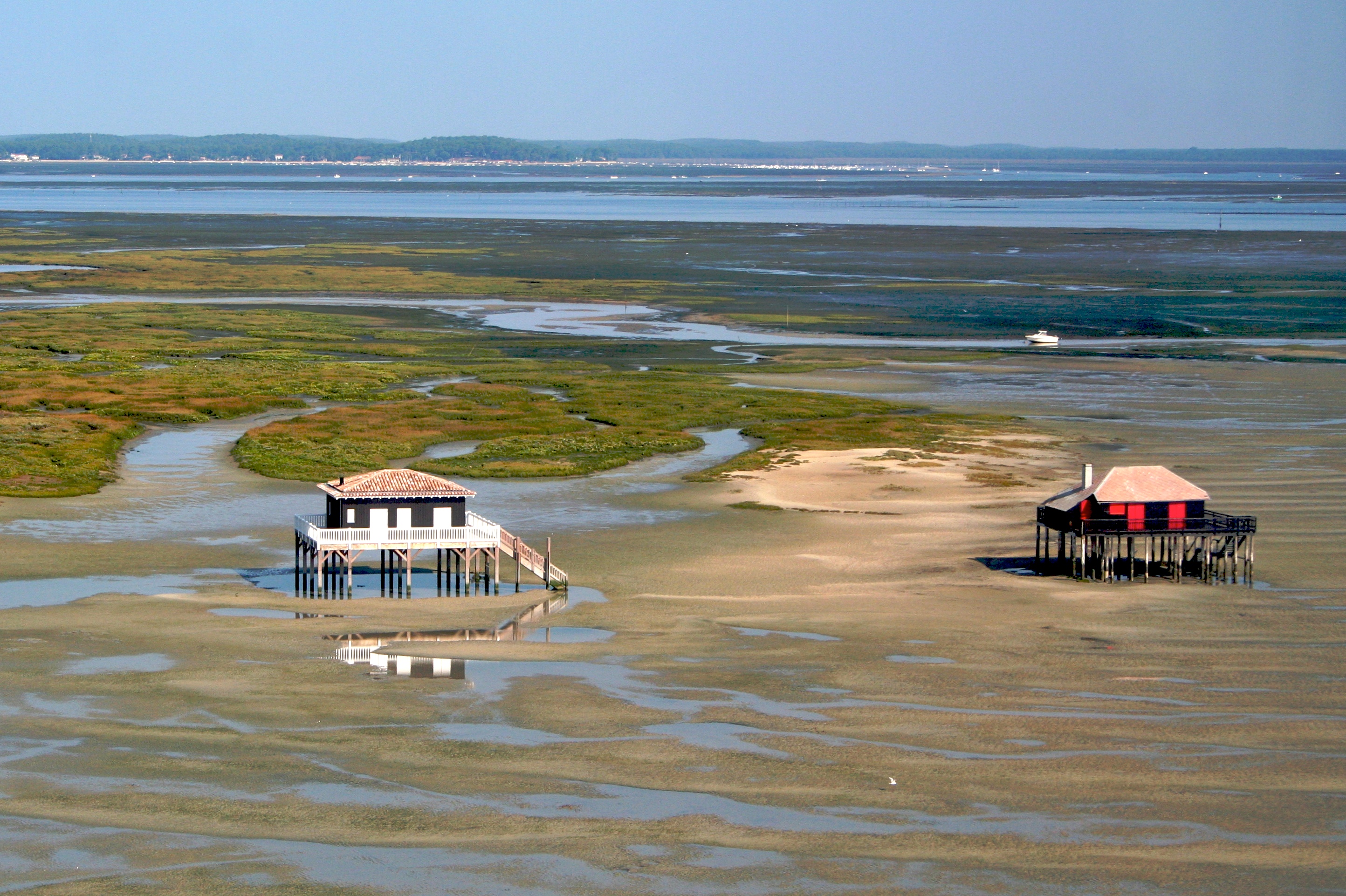 If you head south, you'll arrive at Arcachon Bay. From Lège Cap Ferret in the north to the Pyla dune in the south, there's a never-ending variety of landscapes and different activities on offer. What with the oyster banks and the cabins built on stilts, the fine sandy beaches which go on forever, the Teich bird sanctuary and the Banc d'Arguin sandbar, you'll once again be spoilt for choice, all the more so as there are around a hundred campsites
Landes: a combination of forest and sea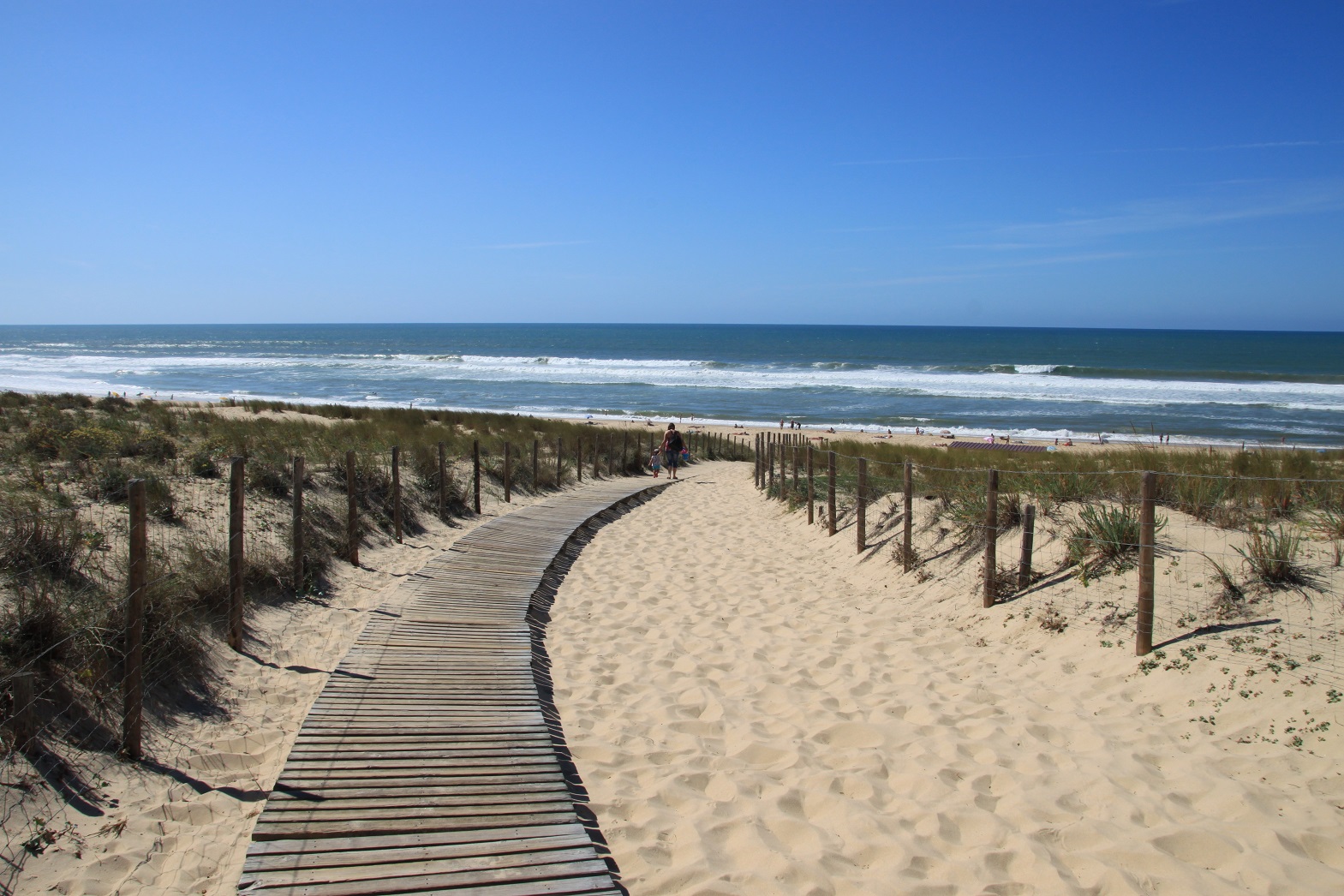 Continuing along the coast, you leave the Gironde and enter Les Landes. Although this department has magnificent beaches, it has so much more to offer. As well as being a fabulous terrace opening out onto the sea, it's also an immense forest with a whole lifetime and a whole culture attached to it. Once again, you'll have a choice: the sea with fine sandy beaches and large lakes too (Biscarrosse in particular) if you're worried about your children getting caught in dangerous rip tides, the Marquèze Eco-Museum to learn about its culture, and of course its gastronomic delights. There are over 200 two to five star campsites available for touring around or to stay at for your entire holiday.
Anglet – Bidart – Saint Jean de Luz: a surfer's paradise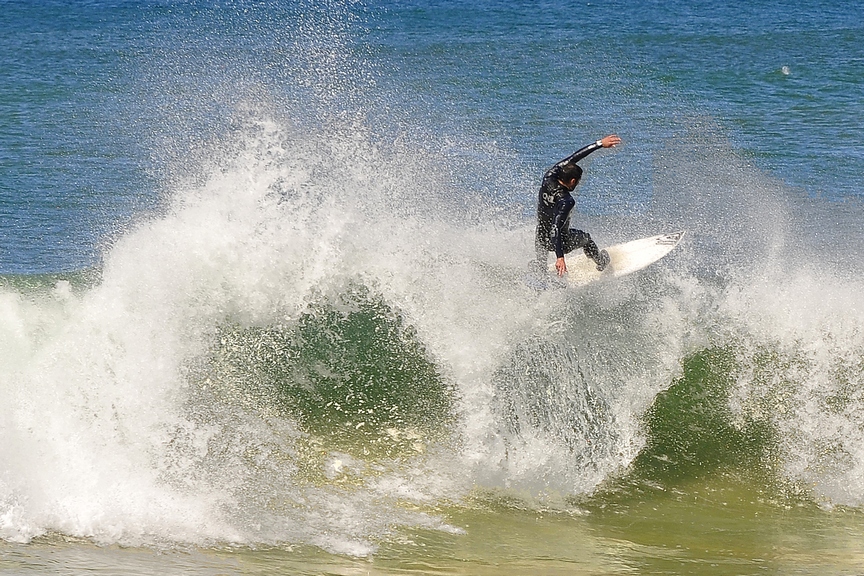 For years the Basque coastline has been a paradise on Earth for surfers, who arrive determined to 'do battle with the liquid element'. With surf spots from Bidart to the Plage des Cavaliers in Anglet and the monstrous Belharra off Urrugne, surfers of all levels will find plenty of waves and over a hundred campsites to stay at.
Hendaye: the end of one journey and the beginning of another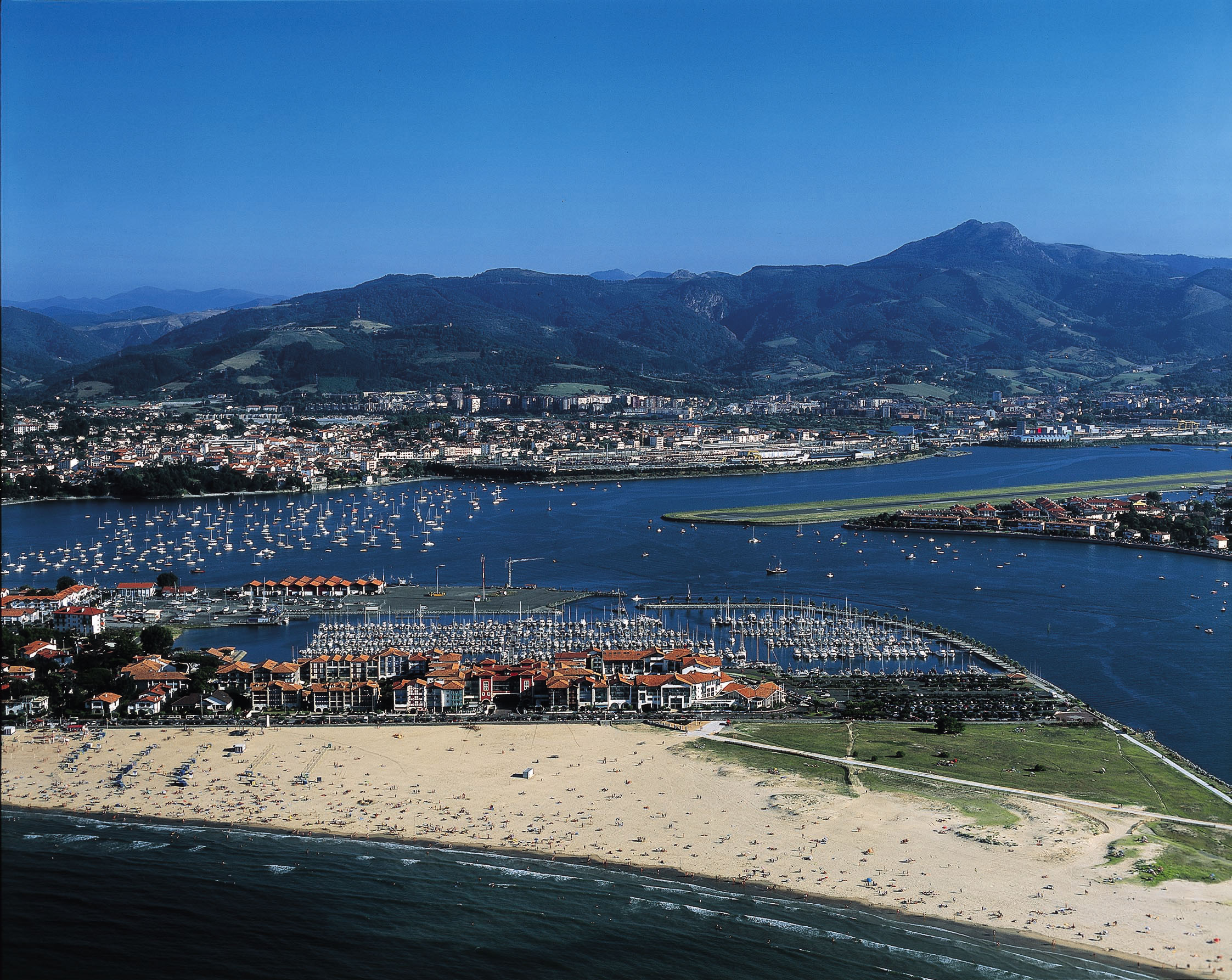 Hendaye is the last coastal town before the border, a kind of anteroom between France and Spain. It's a huge cove with an exceptional fine sandy beach. You'll find countless tapas bars where painting the town red and meeting up can happen at any time and in any way. There are many Basque festivals which, far from being simple tourist events, are genuine 'gateways' to discovering the Basque culture. Once you've spent some time in this 'anteroom', you can cross the border… but that's another story and another journey.