La Baume La Palmeraie
83600 Fréjus / Provence-Alpes-Côte d'Azur
In the heart of the French Riviera
Go to the website of the campsite
Reservation
Presentation
Discover the Region
Practical information
Head off to the Côte d'Azur for an unforgettable holiday surrounded by nature at La Baume La Palmeraie, a 5 star campsite at Fréjus.
A peaceful holiday on the Côte d'Azur
Situated in a large estate filled with trees and flowers in Provence, you can set up your tent, caravan or motorhome on large empty marked out pitches at this Resort campsite. Rented accommodation is available on private plots. Enjoy the comfort of your mobile home, country house or luxury villa, all fully equipped with air-conditioning, etc.
Campsite entertainment day and night
There are two water complexes surrounded by palm trees here, in one of the most beautiful campsites in France. Long beaches run alongside the five outdoor swimming pools, including a Californian pool and another which is heated. Water slides and paddling pools with water games are there, along with an indoor area with a hammam and jacuzzi.
Events and activities intersperse your stay in the Var. In the summer, the kids' club has two big playgrounds and a skate park. Workshops and a variety of special activities will keep them busy all day. As for you, there is a weight-training room, not to mention organised competitions at the campsite's sporting facilities.
Many themed evenings, as well as concerts and shows, take place in the La Baume bar and at the amphitheatre and on the terrace of the La Palmeraie bar. The evening entertainment continues at the disco while the traditional restaurant serves delicious meals for everybody.
Discovering Var
Get the most from your stay on the Côte d'Azur and go to the donkey fair or spend an evening at Port-Fréjus. From La Baume et La Palmeraie, visit prestigious cultural landmarks, and look at the quaint villages of the Var. As well as visiting the beaches and coves, Cannes and Saint-Tropez, take a detour around the Provençal countryside to see the Verdon Gorge, the Sillans Waterfall and Tourtour.
We appreciate
In the in the heart of a palmgrove
Waterparks
Entertainment's planning
The Skate park
In the heart of French Riviera, la Baume has an ideal location. Between its natural creeks, sandy beaches and its famous villages such as Cannes or Saint-Tropez…..hard to resist !
La Baume, located in Fréjus, is 5 kms drive from a long sandy beach. Fréjus is also known for its antic seaport and other remains ( arenas, theater, aqueduc…) During summer, enjoy Nuits de Port-Fréjus : an amazing night show where you can see astonished fireworks. To enjoy beatiful creeks go to Saint-Raphael.
Le massif de St Esterel, between St-Raphael and Mandelieu, offers many wild landscapes : gorges,…Many pedestrian or cycling strolls to enjoy thanks to many trails.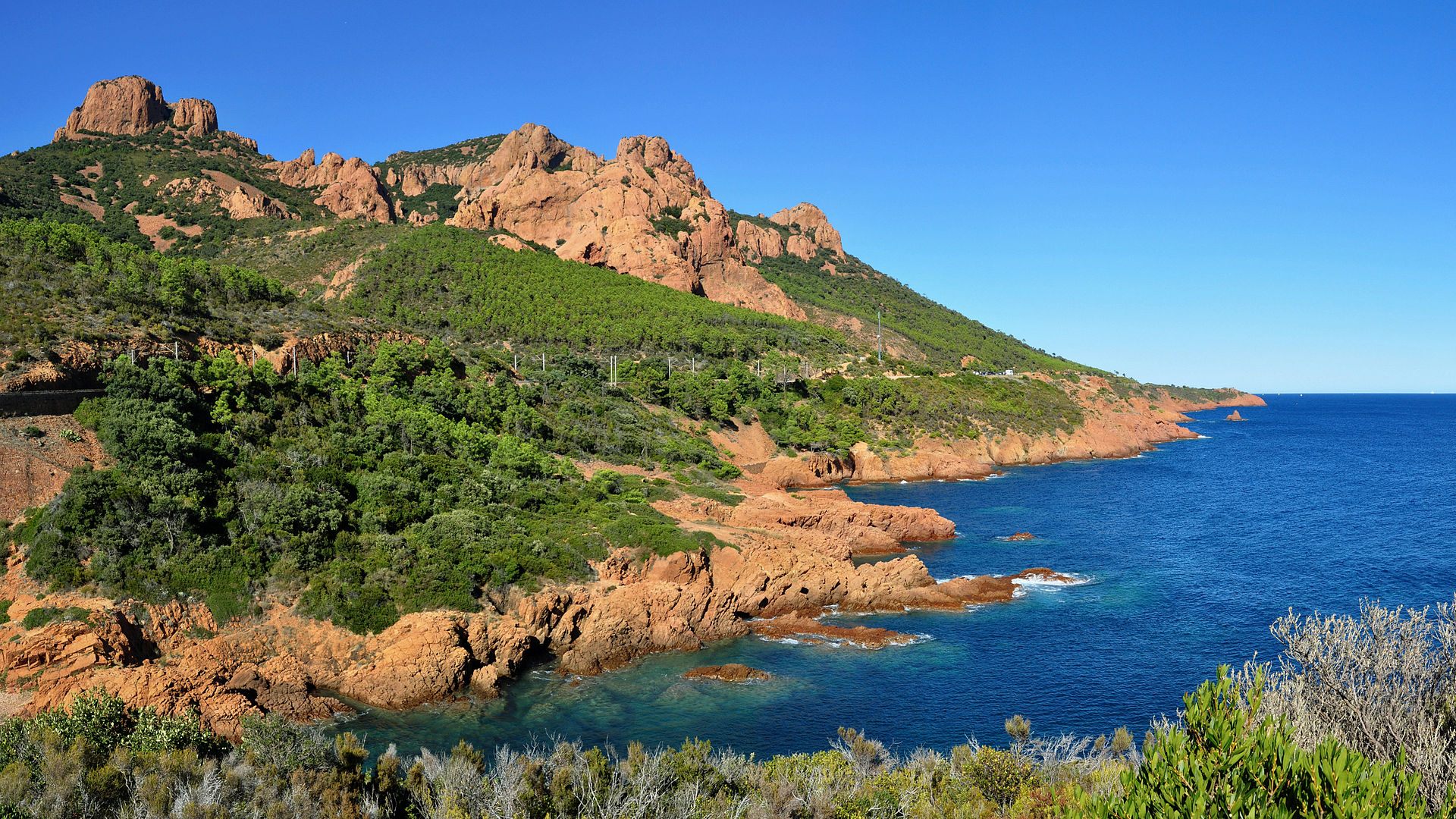 The Esterel massif
Next to the campsite you can find Cannes or Saint-Tropez. People's favorite destination for one and art city for the other, these cities are a a piece of heaven.
Hinterlands
80 km away from Fréjus, you'll find les Gorges du Verdon, considered as the most beautiful european canyon.. Located in the region Provence Alpes Côte d'Azur, le Verdon benefits from the label « Grand Site de France ». You can also visit surroundings villages : Valensole, Aiguines, Bauduen, Castellane… these villages offer unforgettable landscapes.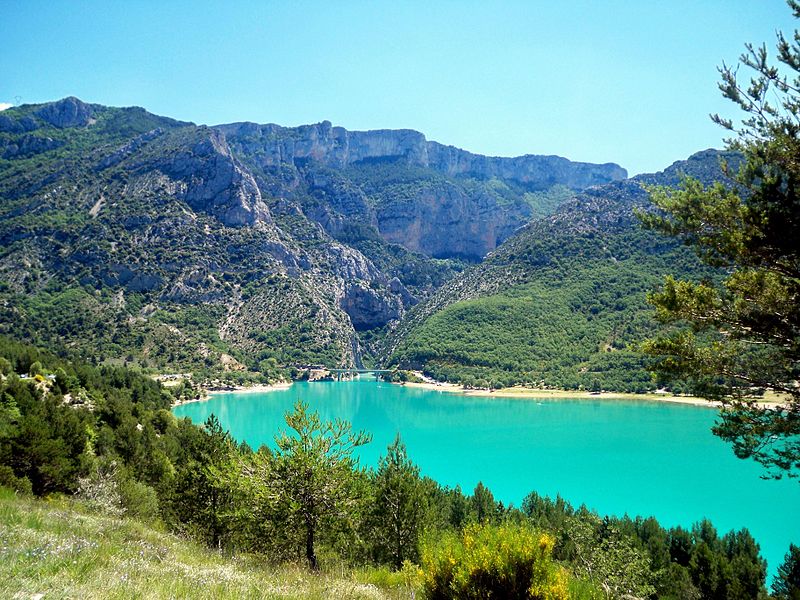 The Verdon gorges and the Sainte-Croix's lake.
Sillans-la-Cascade is one the curiosity of the area. You'll find the 44 meters hight waterfall at the entrance of the village. Theses are the highest waterfalls in the Var. Tourtour, is ranked under the label « les plus beaux villages de France ».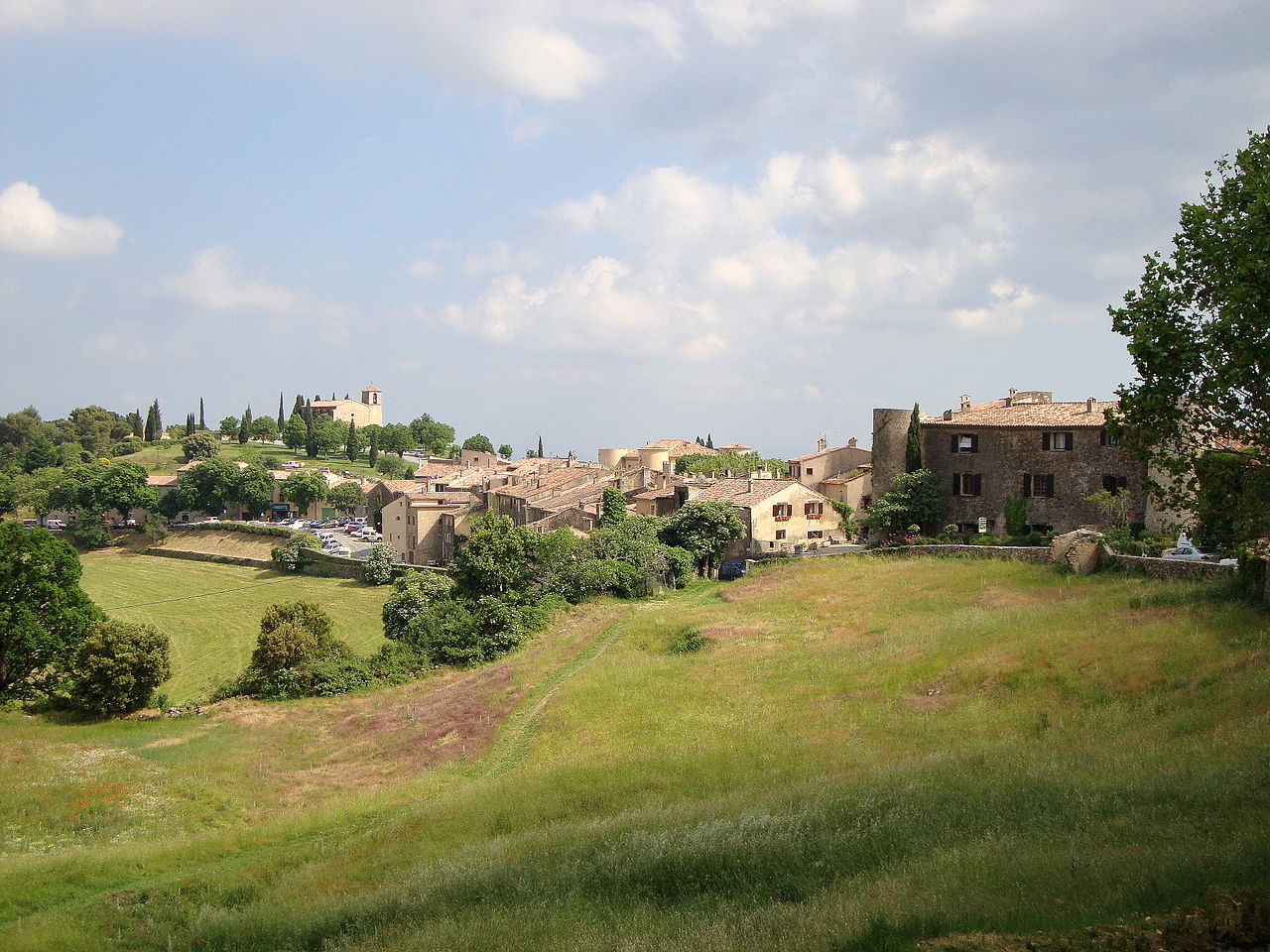 The village of Tourtour
Various leisures
French Riviera is an eclectic area where you can practice jetski, Catamaran or many other activities.
You can also go to Aqualand, the biggest waterpark of French Riviera and Marineland first animal park in Europ (Orca's feeding, dolphiins shows, sealions….) With more than 50 attractions, Lunapark will satisfy every one's needs.
Features of the campsite
Entertainment, animations
Pets allowed
Miniclub for children
Water park
Covered swimmingpool
Restaurant
Disabled access
WIFI
More information about that campsite
on CampingFrance.com
Geolocalisation
Address:
3775, rue des Combattants d'Afrique du Nord
83600 Fréjus
Var
Phone number:
04 94 19 88 88