le Sérignan Plage
34410 Serignan / Languedoc-Roussillon
Close to the Cap d'Agde and its surroundings
Go to the website of the campsite
Reservation
Presentation
Discover the Region
Practical information
Relax by the Mediterranean on a short break or holiday at Yelloh! Village Le Sérignan Plage 5-star campsite in Hérault.
Unusual fishermen's cabins
Located next to a long, fine sandy beach and a pond, Le Sérignan Plage campsite welcomes you to its gorgeous holiday rentals, which are decorated like fishermen's cabins. A great way to enjoy the Mediterranean coast.
Stay in one of our cosy chalets, well-appointed cottages or unusual furnished tents during your break in Hérault. The large, tree-lined pitches on the campsite give campers the chance to enjoy a relaxing holiday a stone's throw from the sea.
Comfort and relaxation by the water
The campsite has a bathing area surrounded by a lagoon. The central island leads to the slides via two bridges. Four themed pools complete the park. There's a paddling pool and indoor swimming pool just for babies. You can take a rest on the deckchairs on the lawn, and a new water games area will also be opening this year.
Treat yourself to a visit to the Spa and Balneotherapy area. You'll find ergonomic banquette seats, water jets, a massage path and a Jacuzzi, as well as treatments and massages dedicated to your well-being.
The babies' club is specially designed for little ones, with specially adapted games. The kids, junior and teens clubs invite children to take part in fun activities and sports. For adults, there's plenty to do, with sports fields and a bodybuilding room. You can also go on a cycling trip to the Canal du Midi or the Nine Locks of Fonséranes.
Flavours of Languedoc
One of the most beautiful campsites in France, with many services on offer. Two restaurants, one of which is located in an old Languedoc farmhouse, invite you to savour our regional specialities before discovering "La Cour des Troubadours" for a great night out.
Complete your stay in Languedoc with a wander along the side streets of Pézenas or a trip to the medieval city of Carcassonne. Visit Fontcaude Abbey and the Grotte des Demoiselles cave, before discovering Sigean African Reserve or the little vineyards of Hérault.
We appreciate
Direct access to the beach
Fishermen's huts
The well-being space
Services
Le Sérignan plage located in Sérignan in the Languedoc Roussillon is a wealthy area full of touristic sites followzed by a swim.
From Serignan, go to Orb's mouth located in Sérignan and Valras to visit the natural site des Orpellières close the campsite's beaches.
Cap on Montpellier. Capital of the region, Montpellier managed to preserve its 1000 years of History. Discover the district de L'Ecusson (medieval center) starting by the famous Place de la Comédie. From there, you can admire 17th and 18th century's mansion houses and have a look at their splendid yards. Montpellier benefits from an ideal location with its less than 10 kms far from Mediterranean sea.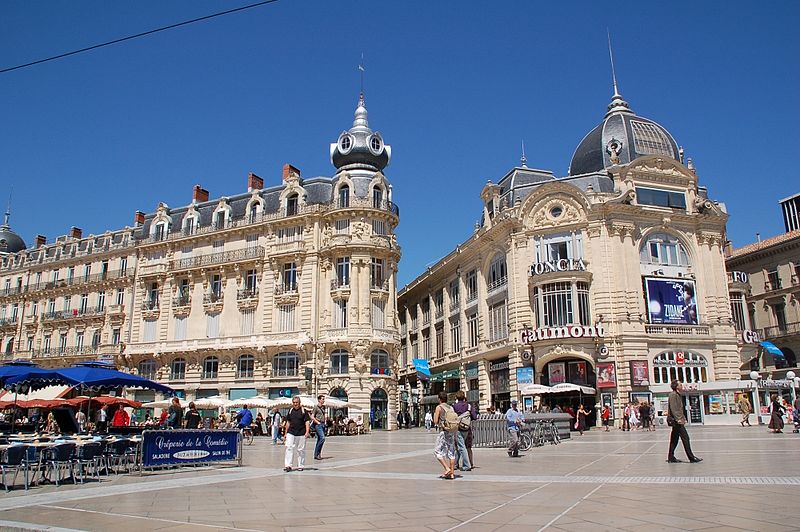 The Place de la Comédie
From Montpellier, go to Aigues Mortes (30 mns drive). Little fortified city, it belongs to Camarguese curiosities. Surrounded by the Tour de Constance established in 1242, the city is divided in 2 dimensions : the aerian view with a stroll all over the remparts (with a view on the camarguese land) or a stroll by the various pathways. You can also see les Salins du Midi : the biggest sea salt production site in France.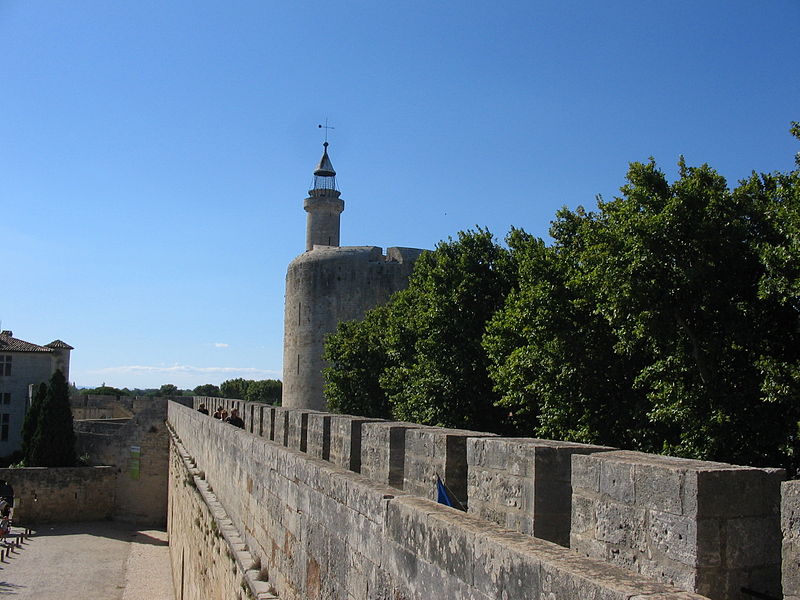 The Constance tower
The major sites
Another astonished place in Languedoc Roussillon, l'étang de Thau. A real inner sea, barely separated from the sea. It mesures 7500 hectares and is 19 kms long. Surrounded by Sète, Bouzigues, Mèze ou encore Marseillan, this bassin is famous for its oysters and mussels. From there, you can also go to le canal du Midi to join La Garonne starting from Marseillan. Don't miss Béziers and its famous feria (during the 15th of august week.) Discover the local way of life with the corridas, bodegas, flamenco….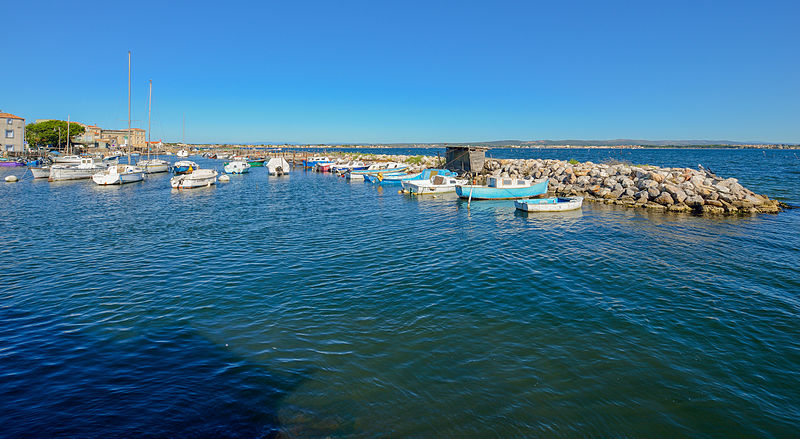 The Thau Lagoon
If you love nature, you'll be delighted. Les Gorges du Tarn and la Jonte offers an astonished show to their visitors. Very high cliffs, weird ledges… Les Gorges de l'Hérault, where you can find the beautiful medieval village Saint Guilhem le Désert definitly worth the cost.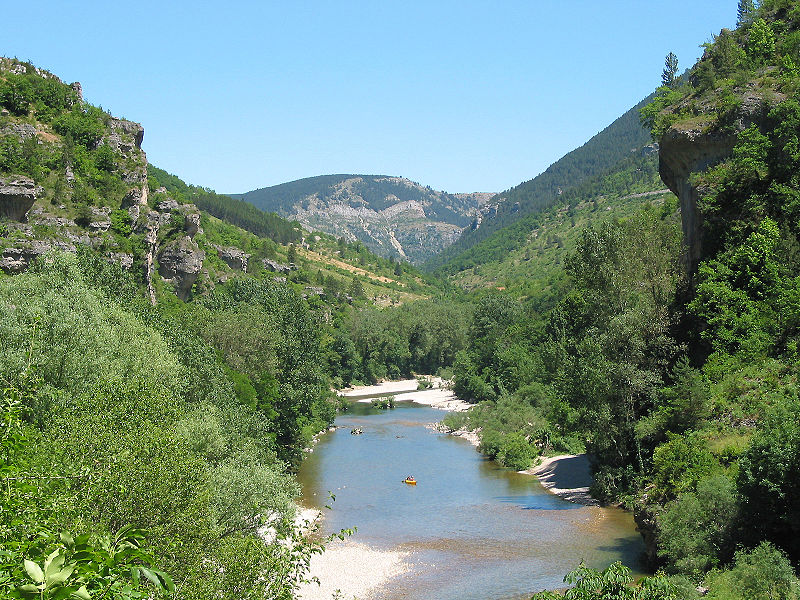 The Hérault gorges
Features of the campsite
Entertainment, animations
Pets allowed
Miniclub for children
Water park
Disabled access
Covered swimmingpool
Restaurant
WIFI
More information about that campsite
on CampingFrance.com
Geolocalisation
Address:
Chemin des Orpellières
34410 Serignan
Hérault
Phone number:
04 67 32 35 33