The Malibu village: luxury in Var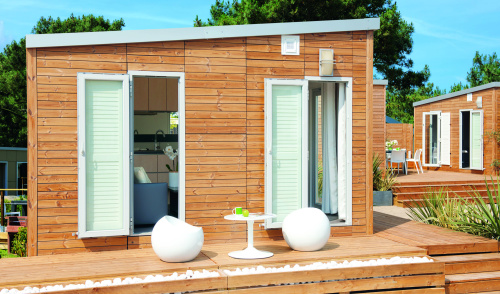 The Malibu are luxury cottages in the middle of a bamboo forest.
Cottages with an art deco touch
In 2013, Le Domaine du Colombier in Fréjus added the Malibu village to its list of attractions. These wood-clad cottages with a resolutely modern appeal always delight new arrivals. The bedroom walls are lit by LEDs so you can vary the colours and intensity of the lighting, and even dim it to create nightlights for children. The wash room boasts a superb Italian-style shower.
Impressive hi-tech equipment
Flat screen, satellite, DVD player, Wi-Fi card and audio speakers, air conditioning... The kitchen contains a lovely central island with a coffee capsule machine, dishwasher and American-style refrigerator with ice maker. You can enjoy a dip in your own personal Jacuzzi on your terrace, which is furnished with designer items.