Les Viviers
33950 Lège-Cap-Ferret / Aquitaine
By the Bay of Arcachon
Go to the website of the campsite
Reservation
Presentation
Discover the Region
Practical information
Enjoy all the advantages of a campsite by the water during your next holiday on the banks of the Arcachon Basin, at Airotel Lege-Cap-Ferret 4-star campsite.
A pine forest in Arcachon
Set in a pine forest by the Arcachon Basin, Les Viviers campsite welcomes you with a range of large, empty pitches. You can set up your tent, camper van or caravan here. There are also holiday rentals in Aquitaine, with luxurious chalets, spacious mobile homes, enchanting cottages and charming lodges. Ideal for a truly restful holiday.
Children's water park
The bathing area has a heated indoor pool with a tropical atmosphere. The park has hydro massage banquette seats and an outdoor pool. There's also a fun area just for children, Aquatoon, with slides and animal water jets.
The lake on the campsite serves as a leisure centre, with events and activities on its private beach and direct access to the Arcachon Basin. Get closer to nature with activities ranging from sailing to boat and kayak excursions. You can also explore the sea bed during a dive, before visiting the oyster-farming villages.
Children can enjoy a variety of themed activities at the mini club, children's club or teens' club during their holidays in Gironde. Meet up with them in the evening when the campsite comes together for theme nights at "Le Robinson" restaurant bar.
Delights from Arcachon
Taste the famous oysters that are farmed in the basin, as well as all the other flavours of Aquitaine at the summer markets in Lège-Cap-Ferret. From the lighthouse at Cap Ferret, enjoy panoramic views over the Arcachon Basin, the Banc d'Arguin and the Dune of Pyla. Nearby, discover the châteaux of Médoc and the pirate harbour of Gujan-Mestras.
We appreciate
Idyllic space near the bay of Arcachon
Many activites
A magnificient well-being space and waterpark
The indoor private lake
Blessed with many natural spaces, Arcahon's bassin and its area, Aquitaine welcomes you to an unfinished entertainment.
Located in the heart of Arcachon's bassin on the Cap Ferret Peninsula, Les Viviers campsite is a real piece of heaven.
Preserd nature
Around the bassin come to discover l'Île aux Oiseaux (birds island) witch welcome various species of birds : terns, redshanks, curlews…there, you can also find sailors' huts which count among the specificities of the area. Make a stop at Teich birds' sanctuary but also Les Marais d'Orx in the south of Landes. La Dune du Pylat is one of the most attractive spot to view there,with its 104 m high which offers an amazing view on Banc d'Arguin and Cap Ferret.
Arcachon's bassin is wide open on the Atlantic Ocean. There you can culture Oysters, you can enjoy a day of fishing or even enjoy sailing.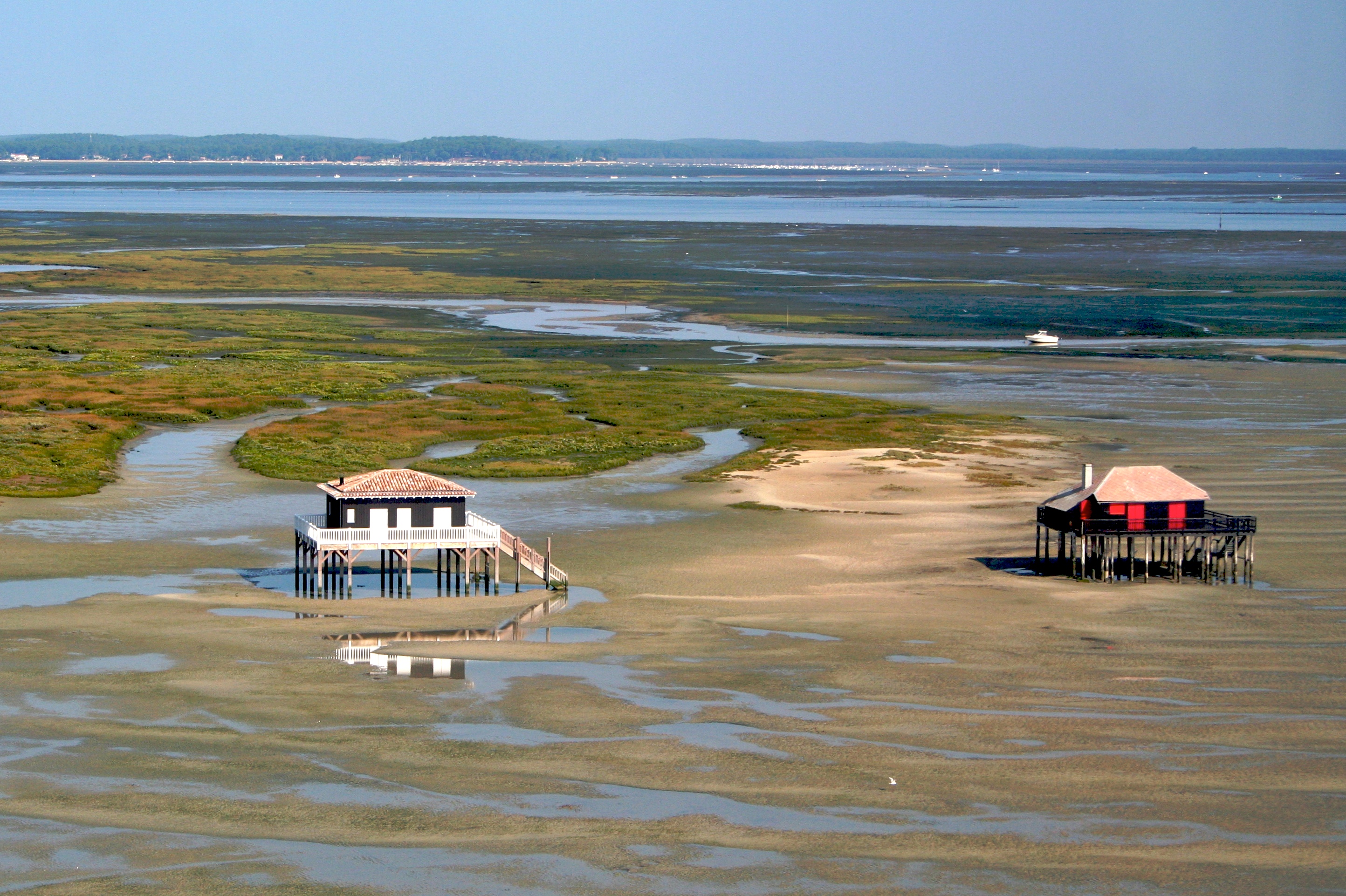 250 km oceanic coasts
Close to Arcachon's bassin, have a visit along the whole Aquitain coast.From there, you can enjoy 250 kms of coast and also as many marinas and sea-side resorts to visit. From Medoc beaches in the north to Basque Coast's beaches next to spanish border. You can enjoy many water leisures (surf, sailing, fishing...) or others such as hiking, ride horses, cycling…
In the south of the region, you can find a huge massif : les Pyrénées. All year long, you can visit les vallées du Béarn : Barétous, Aspe and Ossau, close to National park of the Pyrénées. There, you can also enjoy hiking , skiing, paragliding…
Patrimonial treasures
If the area overflows with natural ressources, it is really known for its historical patrimony. Bordeaux, ranked in the global patrimony of UNESCO is the perfect departure point. The XVIII th century's architecture will seduce you with its castles or even their famous vineyards all around the world. Saint-Emilion definitly worths a visit with its medieval center.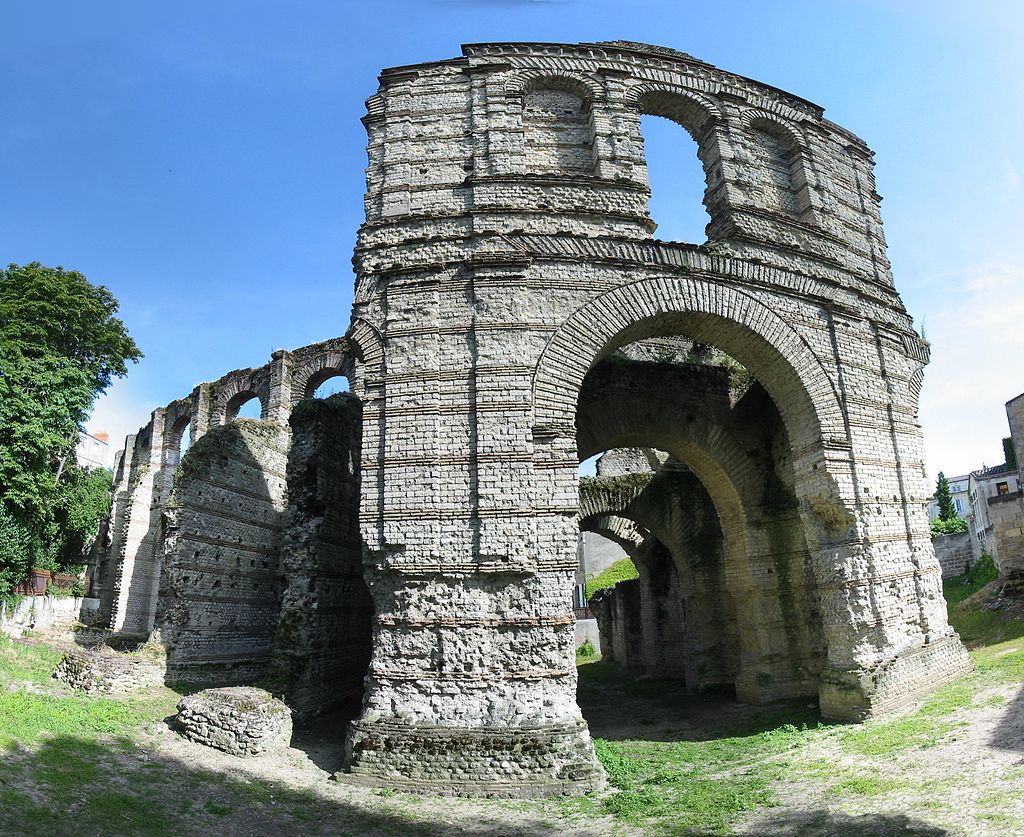 Most bautiful remains of paleolithic age in France are located in the Vézère Valley in Perigord where you can find Lascaux 's cave usually compared to 'Chapel Sixtine' of Préhistory.