A lagoon of 3600 m2 in Fréjus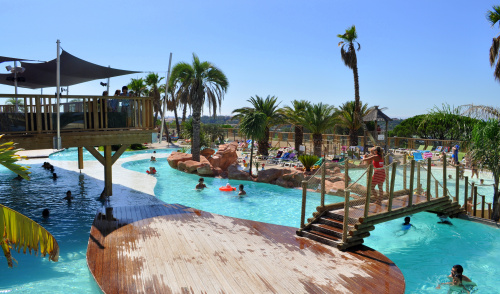 Le Domaine du Colombier, in Fréjus, has a lagoon of 3600 m2, a magnificent bathing area that's fun for the whole family.
You'll find 6 flumes and a multi-lane slide, a "lazy river", a river over 100 metres long with currents to sweep you along, islands, a pool with fun games for very young children, and another pool for older children with a hot tub.
You can access the two round pools by walking down a gentle slope, like at the beach. You can imagine you're in the Caribbean, with the heated water, palm trees, and sunloungers on the sandy coloured beaches.