The Spa des Alicourts: where well-being meets escapism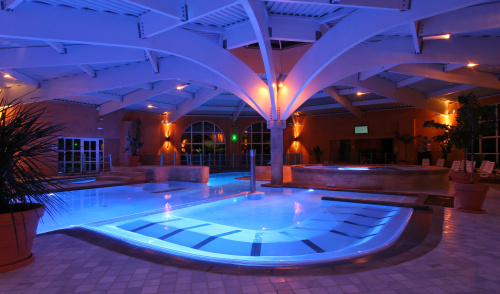 Need to relax during your camping holidays? The Spa des Alicourts is a real temple of well-being. The spirit of Senso Balnéo is waiting to sweep you away to another world for a little while.
From hydrotherapy trails for a full body massage to the Hot Tubs where you can relax your muscles in water heated to 33°C… Then of course you have the essential Sauna, Turkish bath and Jacuzzi. A moment of absolute bliss in an authentic setting.
A natural spa full of charm and luxury
The spacious, soundproofed booths have the themes of Nature, Earth, Flower and Water, inviting you on a relaxing journey. They'll take you all over the world!
Relaxation and indulgence
After your body treatment, it's time to take care of your hair and hands. Everyone deserves a little pampering. And for the gourmets among you, the Patio Garden is an ideal place to enjoy your lunch between treatments. For even more relaxation, the Senso Zen tea area has a range of fine teas to enjoy while sitting in a comfortable designer armchair.